Eindhoven Dutch Language Courses
Is speaking Dutch a necessity in The Netherlands? In the larger cities the Dutch speak very good English and you will get by without a problem. Doing your shopping without knowing the basics of talking Dutch isn't going to be a problem. But if you are staying for a longer period you do not have to feel excluded or disrespectful and have more choice for jobs, education, entertainment, friends, or business opportunities. There are several good
dutch language schools
in your area to learn Dutch in Eindhoven. We have selected the top ones below.
---
Other cities
Aerdenhout
Alkmaar
Amersfoort
Amstelveen
Amsterdam
Arnhem
Breda
Bussum
Delft
Den Bosch
Dordrecht
Eindhoven
Geleen
Groningen
Haarlem
Heemstede
Hilversum
Leiden
Nijmegen
Rotterdam
The Hague
Tilburg
Utrecht
Wageningen
Zoetermeer
Zwolle
---
Eindhoven Language Schools

easyNL.nl
Dutch language training for highly skilled migrants and knowledge workers. Individual or in-house training, evening classes (starting in Sept., Jan. & May) and e-learning.

T: +31 40 2113101
info@easyNL.nl
www.easyNL.nl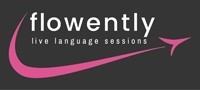 Flowently, A fresh approach to learning Dutch
Frustrated with Dutch courses that only deal with canals and cheese when you need to speak in real life? Flowently offers lessons that focus on your actual life to help you learn the language you need, not what's in the book. You set your goal and learn what is relevant.
Meet your tutor in a cafe and explore real-life situations, learn "the little magic phrases", and your tutor will help you converse like a native. Boost your social skills or an in-company training for business purposes? See our wide range of sessions and topics, available in over 30 cities in the Netherlands. Meet the locals and have fun.
Contact Flowently today and choose a tutor and a topic that will help you learn the language you want. Go with the flow, smart and easy!
Azartplein 79, 1019PB Amsterdam
tel +31(0)85 8883 012
info@flowently.com
http://www.flowently.com