Rental Agencies Vlissingen
Are you looking for Rental Agencies in Vlissingen? We have selected the best Rental Agencies in the area of Vlissingen. When looking for a property in Vlissingen it can be wise to contact a Vlissingen Rental Agency. We've added a list below of Rental housing agencies specialised in helping you finding your property rental.
---
Other cities
Alkmaar
Almere
Amersfoort
Amstelveen
Amsterdam
Apeldoorn
Arnhem
Bergen
Bergen op Zoom
Breda
Delft
Den Bosch
Diemen
Dordrecht
Eindhoven
Enschede
Groningen
Haarlem
Heemstede
Hellevoetsluis
Hillegom
Hilversum
Hoofddorp
Leiden
Lisse
Maastricht
Nijmegen
Rijswijk
Roosendaal
Rotterdam
Spijkenisse
Terneuzen
The Hague
Tilburg
Utrecht
Valkenswaard
Veldhoven
Venlo
Vlissingen
Voorburg
Wassenaar
Zoetermeer
Zwolle
---
Rental Agencies Vlissingen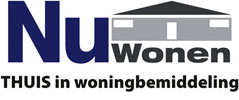 NuWonen Vlissingen
Walstraat 3
4381 ED Vlissingen

T 0118-760001
E vlissingen@nuwonen.eu
W www.nuwonen.eu
Apartment in Vlissingen
It's not always easy to find an apartment in your city Vlissingen . Lookin for your apartment yourself in Vlissingen may face you with challenges. If you don't know the area the apartment is located, the costs the landlord will charge you, the laws and rules you will need be aware off. Contacting a Rental Agency who will help you with finding the right apartment, negotiate the price with the landlord, take care of utilities and more can safe you stressful situations..