Employment Lawyers in Amsterdam
When you are working in another country then your own, issues like illness, contracts and rights may be handled different by your Dutch employer. Are you not sure if you are treated fairly? I could be wise to contact an employment lawyer. Below we have listed the best in your area.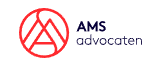 AMS Advocaten
Our lawyers advise employers as well as employees, whether the matter concerns a dismissal, termination of employment, non-competition clauses, or a reorganization.

Law firm Kouvarnta
Are you working as an expat in the Netherlands or are you a Dutch expat working abroad? Then you are in for an exciting time. You will be experiencing a new country and a new culture, but also new rules. So, before your adventure begins, you will want to ensure that everything is in order legally. The good news is that you have landed on our page. At Arbeidsrecht Amsterdam, we are pleased to offer legal support to expats and employers in drawing up and entering into employment contracts, as well as terminating contracts and in disputes about the Sickness Benefits Act, the WIA Work and Income Act and the WW Unemployment Insurance Act, the 30% Ruling and reintegration.

Fruytier Lawyers
As an employer an entrepreneur often has to deal with work place issues and legal employment queries. You have to draft or end contracts, deal with participation and CAO regulation and various other maybe unfamiliar issues which are essential to your business.
Fruytier Lawyers in Business has vast experience in assisting clients in employment law matters and areas as participation rights and CAO law. They are highly experienced in dispute resolution between employer and employee, being able to reduce unnecessary legal procedures and fees through mediation and extra tribunal problem solving.