Dutch Courses Alkmaar
Are you looking for Dutch courses in Alkmaar? We have selected several good Dutch classes in the area of Alkmaar. All schools are offering individual dutch courses or if you prefer dutch courses in groups. Perfect way to meet fellow expats in Alkmaar.

Other cities
Alkmaar Language Schools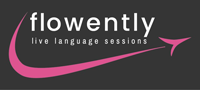 Flowently, LEARN DUTCH ON THE GO!
Flowently's unique, live language teaching is smart and makes learning Dutch much easier. Develop natural conversation skills in a fun, realistic context, meeting locals and learning with the guidance of a personal tutor. Live language sessions teach you "the magic phrases" to have you conversing like a native in no time. Flowently live and Skype sessions are available for all language levels in over 40 cities. Download your free E-book, select your discount package & get real with Dutch!

El Molinero
El Molinero offers individual and group training, especially for highly educated expats. In addition to lessons on location, there are online language courses via Zoom. There are many options for individual lessons. From one hour a week to intensive training on the weekend or three weeks during a holiday period. The informal atmosphere ensures that students enjoy the lessons and easily overcome fear of speaking. Classes take place between 08:00 AM and 9:30 PM.

Taalinstituut De Wester
As a non-native speaker coming to live in the Netherlands you will undoubtedly want to acquire some skills as fast as possible so that you can cope socially, at work or whilst following a course.
The Wester Language Institute offers training courses for educated foreigners. These courses are available for individuals as well as groups.

Taalinstituut De Wester
Cursuscentrum : Ruusbroechof 37, Alkmaar
T: 072 540 55 43 - na 12:00 uur.
talen@dewester.com
Intensive dutch courses
Choose between intensive dutch course or a more relaxed course in Alkmaar. Whatever you choose learning dutch through a dutch language school will keep you motivated and offers you the fastest way of becoming a true dutch speaker.
Speaking dutch a necessity?
Is speaking Dutch a necessity in The Netherlands? In the larger cities the Dutch speak very good English and you will get by without a problem. Doing your shopping without knowing the basics of talking Dutch isn't going to be a problem. But if you are staying for a longer period you do not have to feel excluded or disrespectful and have more choice for jobs, education, entertainment, friends, or business opportunities.